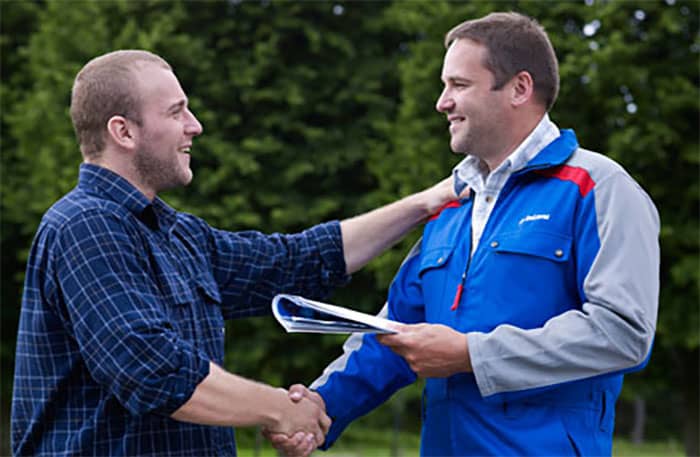 Our Service Team have over 40 years experience between them in milking machine maintenance and service. They offer a quality service and prompt breakdown response 24 hours a day, 365 days a year.
Milking machine equipment has been designed to harvest milk efficiently and maintain healthy teats. On average, cows spend 50 – 100 hours each lactation attached to the milking machine. The machine can contribute to new mastitis infections by:
1. Acting as a bacterial carrier, via the liners
2. Damaging teats and teat ends and reducing the natural defense mechanisms of the teat canal
3. Causing 'impacts' of bacterial-laden droplets of milk into the teat canal. The mastitis risk is increased when machines are not operating correctly. The most common reason for milking machine problems is inadequate routine maintenance of mechanical components.
To book a service for your machine contact the Office/Shop on: (053) 9237987.
We have a fully qualified fitting team that are experts in the installation of DeLaval equipment. Our team has years of experience and the quality of their work is exceptional.  Please see recent jobs completed on Facebook, we upload new and ongoing jobs continuously.
We have a fully qualified instalation team experts in the instalation of DeLaval equipment. Our team has years of experience and fit to the highest of quality. Their work speaks for itself.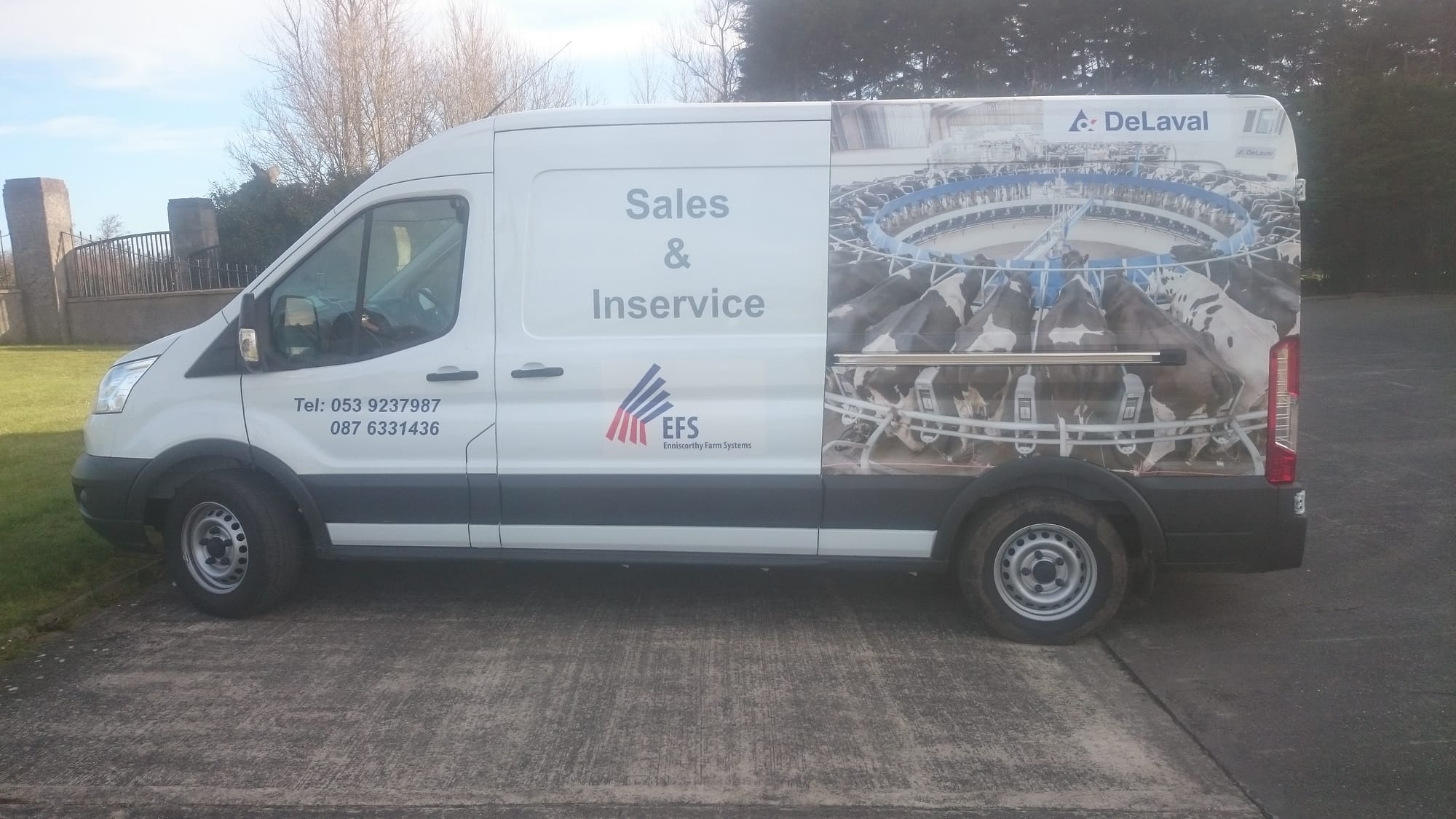 Noel Kehoe  =  087 6331436
Delaval dealers worldwide have been providing a route van service to farmers in their areas for many years. This has not been the case in Ireland so Delaval approached Enniscorthy Farm Systems and asked them to be the first dealers in Ireland to provide this service.
Noel calls to over 300 farms every month on the route van. The van is well stocked with over 100 popular and cost effective products, including detergents, de-scalers, filter socks, liners, paper towels, udder creams, footbath solutions and spare parts.
Enniscorthy Farm Systems also supply iodine and chlorhexidine based teat dips which achieve a fast kill of bacteria, spores and other mastitis causing organisms.
Each month Noel Kehoe will have a special offer on the van which will provide great value for the farmer.
If Noel has not called to your farm and you would like him to please feel free to call him and arrange a visit on 087 6331436 or the shop on 053 9237987
CONTACT ENNISCORTHY FARM SYSTEMS
Enniscorthy Farm Systems Ltd
Carley's Bridge
Enniscorthy
Co. Wexford
Y21 X3R2
Telephone: (053) 92 37987
Out of Hours Breakdown: 087 1266027
Email: info@enniscorthyfarmsystems.ie
Facebook- Enniscorthy Farm Systems, or Twitter @EFSPaddy.